Bats found here are too heavy to make premium gamers. Players looking for heavier bats can find great value here. Great for BP or they make good gamers for guys that like to swing the heavy sticks.
Genuine hard maple baseball bats for only $40.00! Guaranteed weight drop lighter than +1 (a 33 inch bat will not weigh more than 34 oz). Typical weight drop of 0 to -1.5. These are nice bats, but don't make a premium weight. Defect free (knots in barrel are allowed for an even harder hitting surface), just heavy. Why risk breaking your expensive wood in the batting cage or during cold spring practices when the balls are muddy and heavy? Now you have an alternative.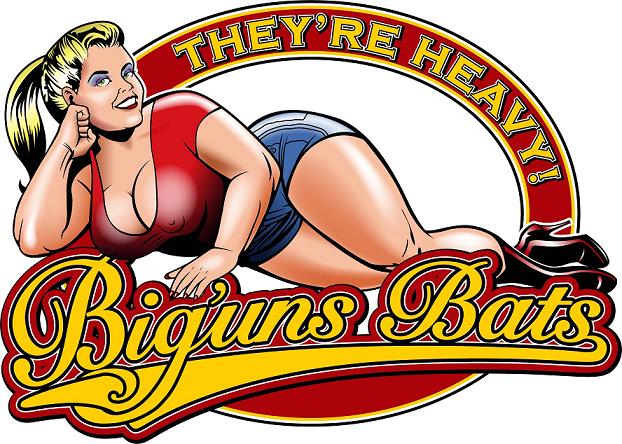 Hard Maple Big'uns Batting Practice Bat - $40.00
I keep the BP bats to models with traditional knobs. You will receive either a BB243, BB110, or BB141 model. Larger knob models (BB271 and BB13) will be finished and may be found on the finished bats page.
I do keep some of these unfinished so you can choose the colors and finish you desire. If you want the smaller lengths, the bats are less likely to be overly heavy.